Host Your IT in Our Data Centers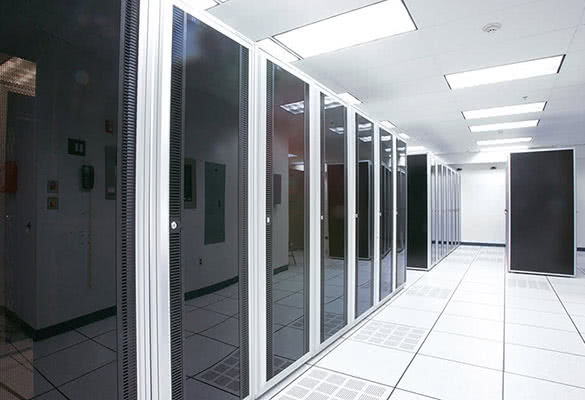 As our name implies, colocation, the placement of a company's IT infrastructure within one of our data centers, is Colocation Northwest's core product. We are one of the largest and most respected providers of colocation in Western Washington and the Pacific Northwest.
Our users range from small businesses to government entities to internationally renowned technology and gaming giants. Every customer receives our inviolable commitment to excellence and service.
As a regional company with diverse experts and resources, Colocation Northwest delivers services that cookie-cutter colocation providers cannot or will not make available.
What Is Colocation?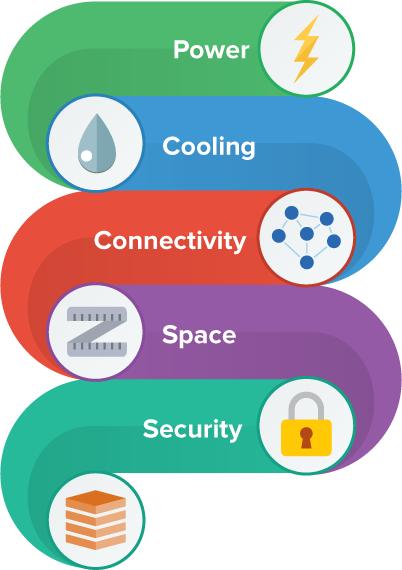 Colocation Northwest operates eight multi-tenant data centers: four in downtown Seattle's Westin Building Exchange, the regional carrier hotel, and one each in South Hill Seattle, Tacoma, Bellevue and Redmond. Inside these facilities we provide appropriate space, power, cooling and connectivity.
By distributing utilities expenses, Colocation Northwest can offer high-quality, cost effective colocation. This delivers cost savings to enterprise companies that would otherwise have to operate their own data centers.
For small and medium sized businesses, colocation places secure, reliable data center technology within reach. This offers an attractive alternative to on-premises server cabinets, which are subject to power outages, cooling limits and high-latency connectivity. Keeping your IT equipment in a well-maintained data center may extend its life, which can generate cost savings.
In addition to ample utilities, data centers provide the security and redundancy needed to ensure constant, uninterrupted uptime. This includes backup power, cooling and connectivity, physical security to prevent unauthorized entrances, and safety equipment like fire suppression.
Colocation users may service their own equipment by visiting our data centers or contract with Colocation Northwest to provide managed services. Because our technicians and engineers specialize in hardware servers and networking gear, many users find that our monitoring and maintaining their equipment perfectly complements their IT team.
Explore Colocation for Your Organization
Types of Colocation
Colocation Northwest offers three levels of service: retail, enterprise and hybrid. We can host multi-megawatt enterprises as admirably as we take care of our single server customers.
Retail Colocation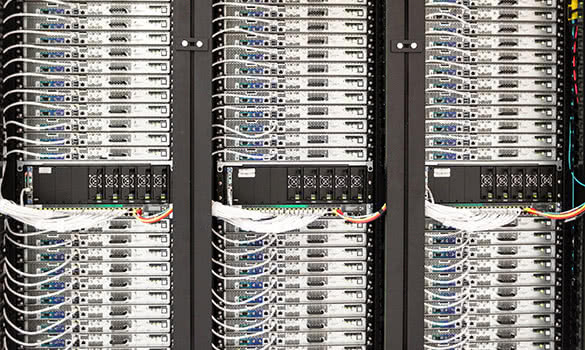 Retail colocation customers lease anywhere from single server space to multiple cabinets. The base price is fixed, determined by space and power needs. Additional fees apply for Managed Services like monitoring, maintenance and repairs.
Businesses that use retail colocation include:
Small businesses operating websites
Emerging startups with private, hybrid and multi-cloud needs
Enterprise organizations performing high-density computing, storing sensitive data or running legacy applications
Wholesale Colocation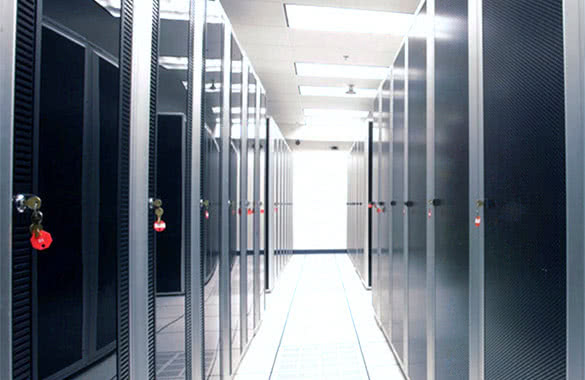 Colocation Northwest offers wholesale colocation to companies that require from several cabinets to entire data centers. Unlike retail colocation clients, wholesale colocation users often pay for utilities based on usage.
At the same time when cloud computing is becoming ubiquitous, real estate costs are skyrocketing. This makes the construction or operation of company-owned or on-premises data centers prohibitive. However, not all applications can run in the cloud. Certainly, some data should not be kept in non-owned storage. This is why the demand for colocation is growing swiftly, keeping pace with cloud computing.
Companies that use wholesale colocation seek:
To operate legacy applications
Compliance with regulations like data sovereignty laws
High-density and high-volume computing
Processing large-volume datasets
To develop large-scale cloud provider services
Hybrid Colocation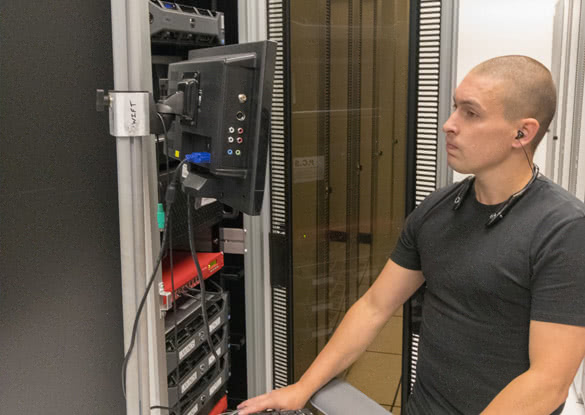 Because of our skilled and experienced IT team, many clients make Colocation Northwest their IT team's IT team. To monitor and service hardware and networking infrastructure, hybrid colocation users combine wholesale-sized colocation with managed services. They forego the necessity and expense of employees.
Because our IT services range from initial assessments to deployment to maintenance, Colocation Northwest makes it easy to select the managed services your organization needs.
Some hybrid colocation uses are:
Wholesale-sized operators requiring infrequent maintenance
International companies needing a computing presence in the USA
Businesses with remote backups or disaster recovery IT far away from their staff
Get Started
Whether you are unsure of your IT needs or have a finished list of equipment, a conversation with Colocation makes an excellent next step.
Our team of experienced IT professionals will assist you: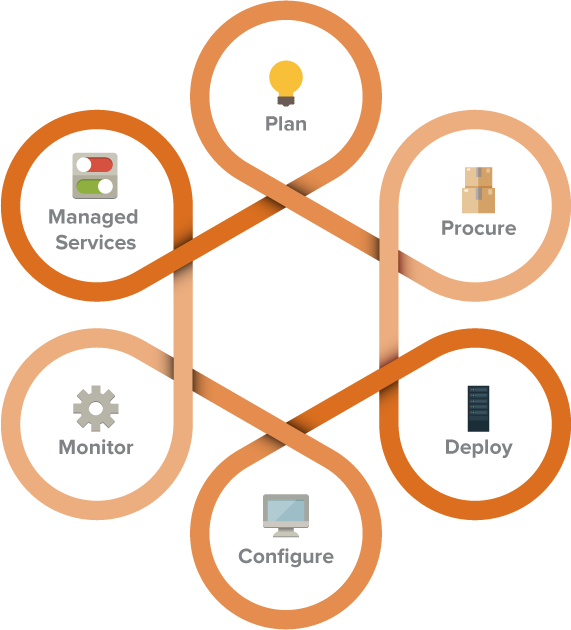 Plan
Colocation Northwest will design an IT infrastructure package that includes all the hardware, software and connectivity your team needs.
Procure
Uncomfortable ordering infrastructure like servers and networking gear? Have our experienced and knowledgeable specialists do it for you.
Deploy
Let us take delivery, unbox and install your equipment. From securing servers to plugging-in cables, leave the heavy lifting to us.
Configure
Let Colocation Northwest deliver a fully configured and functioning system to you. Our engineers and technicians are adept at installing operating systems, applications and communications.
Monitor
Our network operations center is staffed at all times. We are prepared to monitor your equipment and quickly respond to emergencies.
Managed Services
From recommended maintenance to emergency repairs, and from upgrading equipment to scaling capacity, our team delivers Remote Hands, Smart Hands and complex Expert Hands services.