Let's Talk
Discover how we can become your single source colocation provider. Use the form below or call 1-866-485-0519.
Thanks!

Thank you for reaching out to us, someone will contact you soon!
Join us to keep on top of colocation in the Pacific Northwest!
We Build VMware Private Clouds
On Zenlayer Bare Metal Servers
Private, Hybrid and Custom Clouds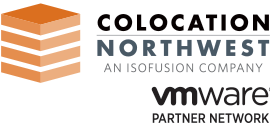 Whether your company needs a standalone Private Cloud or a connected Hybrid Cloud, Colocation Northwest works with your team to select, design and deploy the perfect system.
Design, Deployment and Managed Services
Available on Zenlayer Bare Metal Servers and Zenlayer Colocation
Create Your Private Cloud in Any Zenlayer Data Center
Combine Zenlayer Servers and AWS to Create Hybrid Clouds
Get Started Today!
Colocation Northwest is one of the largest privately held ISP and Colocation providers in Western Washington. It operates eight West Coast data centers to meet an array of business goals. They range from multi-megawatt whitespace to nearby neighborhood locations. We fulfill complex enterprise, wholesale and hybrid colocation demands as easily as we can lease a quarter cabinet.